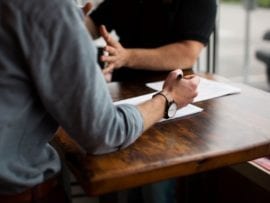 In an economy that currently has the lowest unemployment rate in many years, it is very important to put your..
Read More
Recently added jobs
Office: Olean
Recruiter: Michelle Parrish

Posted 2 weeks ago

Office: Wellsville
Recruiter: Diane Palmatier

Posted 2 weeks ago

Office: Bradford
Recruiter: Rebecca Bogdan

Posted 1 month ago

View All Jobs
Olean Office accepts walk-in registrations Tuesdays, Thursdays & Fridays 8:30 am - 4:00 pm. W-2's will be mailed out between January 21 and 31, 2019. If you are registered in the Portal you could receive them sooner by logging in selecting the opt in to receiving W-2. If you worked for us in 2019 and you are not registered in the portal contact any Walker office to receive your confidential information.
+