Employers
Walker Business and Staffing Services can save you money and a great deal of frustration that is associated with hiring new office staff
Temporary placement or direct hire opportunities
Increase your staff and productivity on an as-needed basis with employees who have the qualifications you require.
Our applicants have been interviewed, tested and references checked prior to sending them to you for consideration. We also perform background investigations on candidates before they are considered for any position.
The employee's salary, payroll taxes, workers' compensation and unemployment insurance are calculated and paid by Walker Business and Staffing. Clients are billed an hourly rate based on weekly time sheets approved by their supervisor.
Temporary employees are immediately able to purchase health insurance at a discounted rate, become a member of BJ's Wholesale club, and earn paid time off which is paid by Walker Business and Staffing.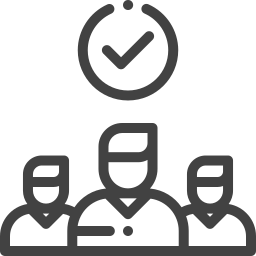 X
Wellsville and Bradford, PA offices are open to walk-in applicants and each office will follow CDC guidelines. The Olean office will remain open for appointments only. You must wear a mask whether you are vaccinated or not and social distance. You can also pick up applications outside each door, apply through this site or email us your resume for any openings we may have available.